Prof. Dr. Herbert Burkert is at the IT Law Institute!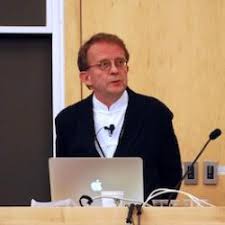 Prof.Dr. Herbert Burkert will be at the IT Law Institute, on 12 November, 2018, at 14:00. He will deliver a speech on "Reflections on the Information Law Method and on the Regulation". We cordially invite you to join us.
Venue: Istanbul Bilgi University, Silahtaraga (Santral Istanbul) Campus, E 4, 305.
Time: 14:00

More information about Prof. Dr. Herbert Burkert:

"Prof. Dr. Herbert Burkert is President of the Research Centre for Information Law at the University of St. Gallen (Switzerland) where he teaches public law, information and communication law. He is also a Senior Research Fellow at the Fraunhofer Institute for Intelligent Analysis and Information Systems, St. Augustin, Germany (currently on leave of absence). Herbert Burkert studied Law, Political Science and History at the University of Cologne and at University College Dublin; he has received his doctoral degree in Law from the University of Frankfurt (Germany) and his "habilitation" from the University of St.Gallen (Switzerland)."
https://cyber.harvard.edu/people/hburkert