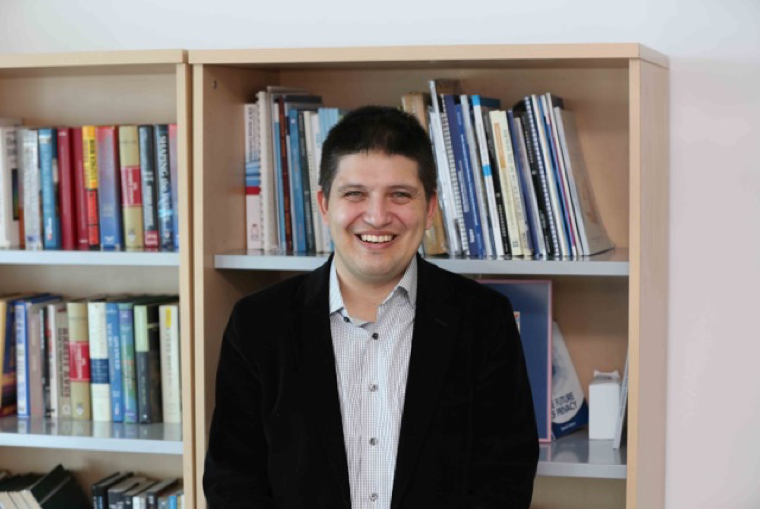 Since March 2016, Ussal Sahbaz has been the director of GE's Istanbul Innovation Center, which is part of GE's 8 innovation centers around the world. Ussal also works with GE businesses of digital, life sciences, additive, energy, healthcare, aviation, and transport fields to build and implement innovation-based partnerships with corporates, startups, and government departments in Turkey. In addition, Ussal chairs the R&D and Innovation Committee of YASED International Investors Association, and the Energy Technologies Committee of World Energy Council's Turkey Chapter.

In 2015, he led the Business 20 and Think 20 engagement groups in Turkey's G20 Presidency, where he convened the first G20 Digital Economy Forum. In 2014, he established the digital economy studies program at the Economic Policy Research Foundation of Turkey (TEPAV), Turkey's premier economic policy think-tank, which provides a dialogue platform between the Government of Turkey and technology blue-chip companies including Google, Microsoft, and Paypal. In 2012, he led the Turkey Chapter of the Global Entrepreneurship Program of the U.S. State Department. He was a part of the leadership of the entrepreneurship chapter of the Middle East Commercial Center of the U.S. Chambers of Commerce.

He has been an adviser at Republic of Turkey President's Office and to the Chair of the Union of Chambers of Commerce of Turkey (TOBB), and a consultant to the World Bank in Washington D.C. Ussal holds a master's in public administration and international development (MPA-ID) degree from Harvard University.